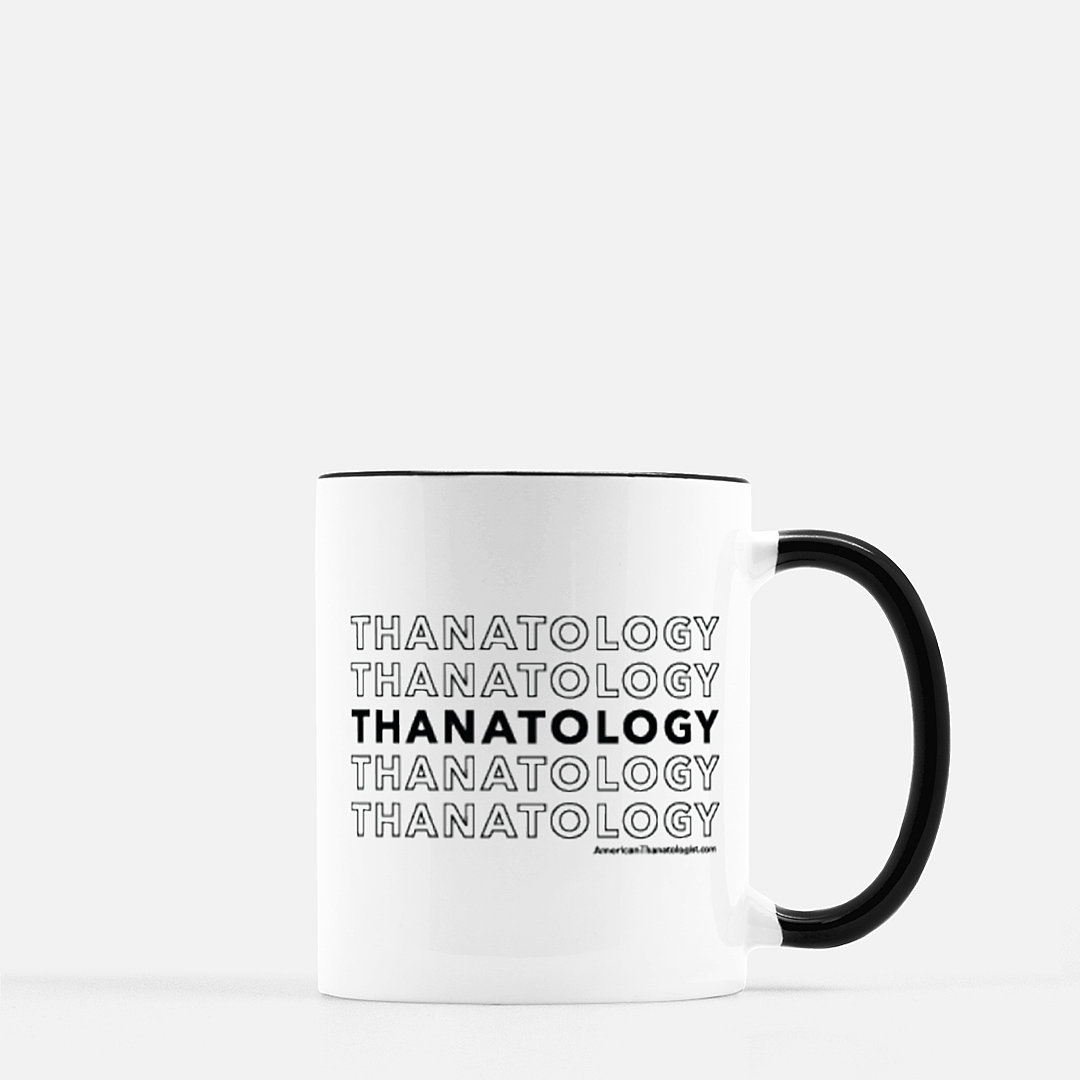 Thanatology Mug - Black
The person with the most preferences related to mugs is Victor. Victor produces both of my podcasts. He has very specific ideas regarding what makes a good mug a good mug.
THE SIZE
Size: 11 oz. (The Tall size cup at Starbucks is 12 oz. for comparison's sake.)
Material: white ceramic with black inside and a black handle
The design is printed using the dye sublimation method.
CARE INSTRUCTIONS
Dishwasher and microwave safe.
*This product ships in 3–5 business days from Phoenix, AZ.
ABOUT THE DESIGNS + PRODUCTS
All graphics are designed in-house by Cole Imperi (unless it's our amazing podcast logo, which was designed by Mandie Hungarland!). Cole works as a Creative Director at Doth, a consulting firm specializing in death and dying-related clients, and she completed her post-graduate work in Typeface Design at the Cooper Union. All products on AmericanThanatologist.com do a few things:
They meet a need for cool thanatology-related stuff. At one point, Cole tried to find thanatology-related ANYTHING and there was NOTHING. So! She made what she wanted for herself, then figured out how to make it available to other thanatology enthusiasts.

It supports Independent Thanatology. Cole's goal is not to become a retail shop, but rather, to provide supporters like you with a way to support her work as a thanatologist AND get cool stuff as well. All purchases support the mission!