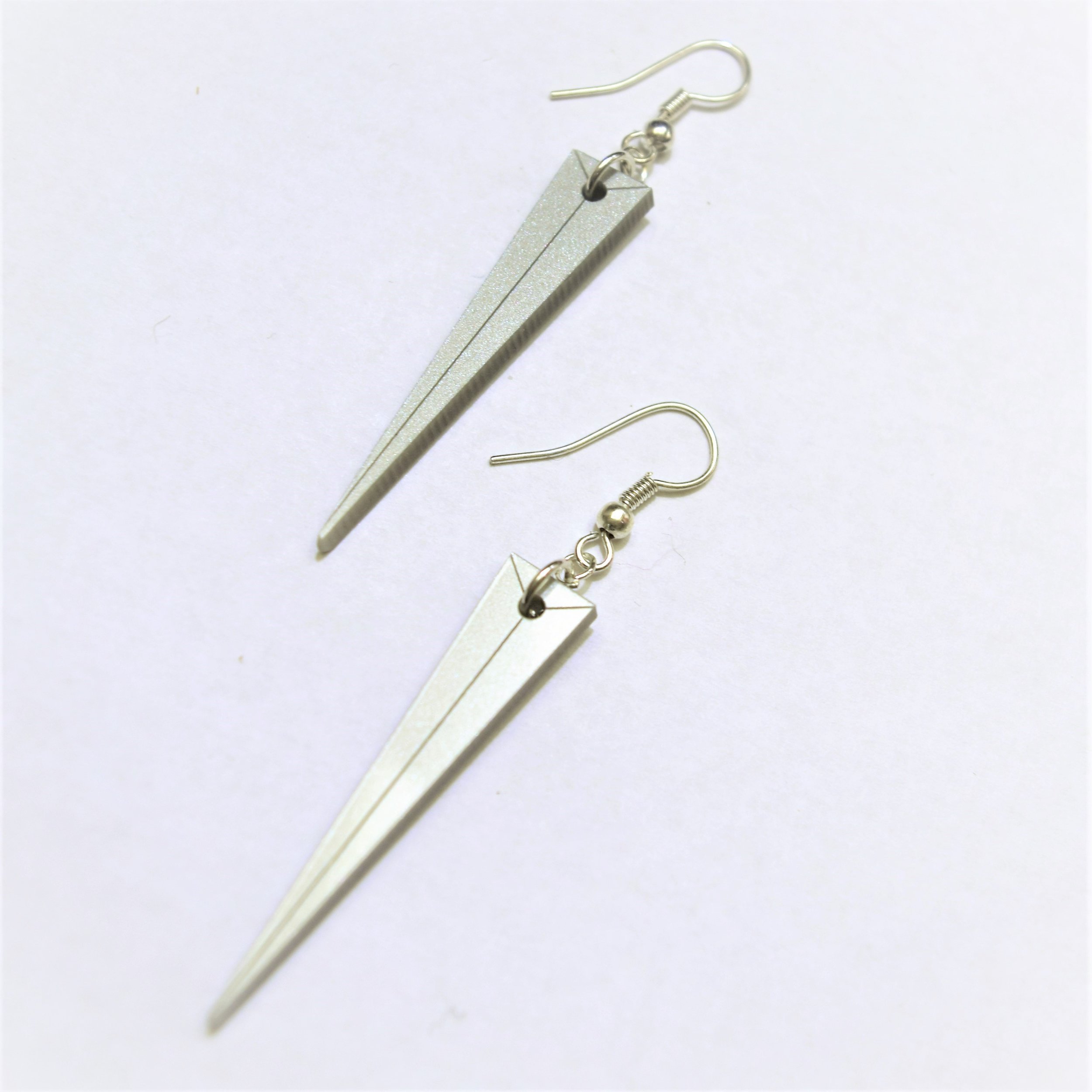 Suit of Swords Earrings
The Suit of Swords Tarot card meanings are associated with action, change, force, power, oppression, ambition, courage and conflict. These sword earrings are crafted of sterling silver findings and laser-engraved acrylic.
*This product ships in 3–5 business days from Cincinnati, OH.
sold out
These light-weight earrings are made of laser-engraved acrylic plastic. Acrylic is non toxic and recyclable in some areas. Avoid getting earrings hot or wet.
ABOUT THIS SUIT
Swords are associated with the autumn season and the air element. They are attached to themes of power, of change, conflict and friction. They tell us about fairness and justice. They are a reminder to deal with your own bullshit, to cut the crap. They are a little phallic in nature, so check in to see if you are 'inserting' yourself into situations you shouldn't, or perhaps if someone is 'inserting' themselves into a part of your life where they are not welcome. Swords also cause wounds and cut both ways.
If swords are showing up for you, wear these to remind yourself to check in with what you are fighting for. What are you protecting? What has wounded you? Where is the friction in your life?
The symbols in tarot that show up in your life are winks from the universe. Take note and enjoy them on your ears!