Monthly Webinar • October • Death vs Dying, Death Anxiety, Death Card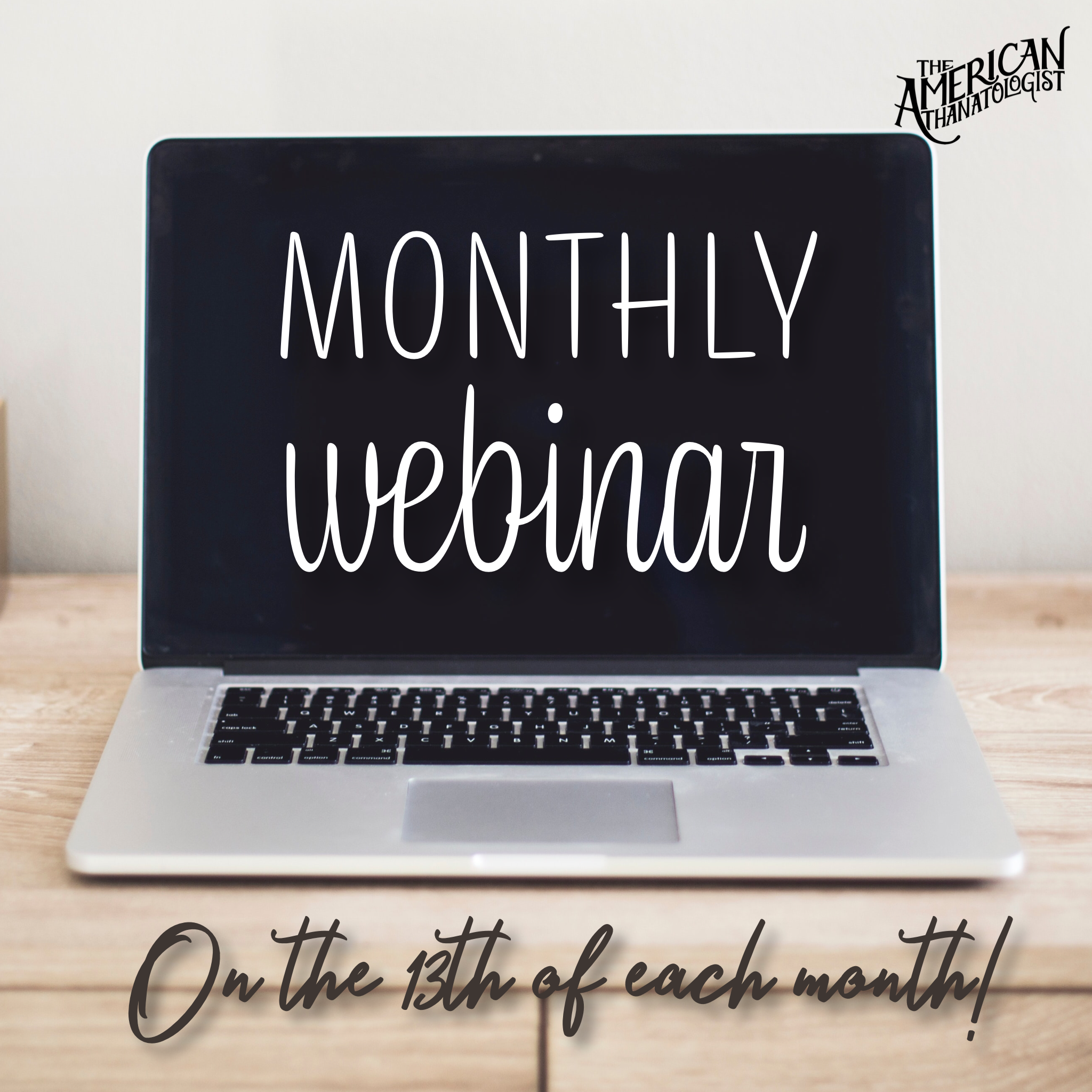 Monthly Webinar • October • Death vs Dying, Death Anxiety, Death Card
Join us once a month on the 13th at 2pm for a webinar. Each webinar has a distinct focus and ties together the Tarot by Month project along with work in Thanatology. These webinars are appropriate for all experience levels.
Webinar Structure:
Welcome + Introduction

20-30 Minute Presentation

Discussion

Questions and Answers
October's Focus:
Death vs. Dying

Death Anxiety

The Death Card
Why Tarot?
Many practitioners from all areas of care seek new tools they can offer to clients, and themselves. Tarot is not magical, historically rooted, and accessible: most people are familiar with tarot. There are 78 themes represented in the 78 tarot cards. Gaining an understanding of these themes can help you and your clients unearth more of what might be holding us back.
Why Thanatology? Thanatology, the study of death and dying, is a vast field. Each month, we integrate areas from within thanatology into our focus. You do not have to be a thanatologist to understand what is covered each month, just an interest in the field.
Why Sign Up? Attending a monthly webinar can help you expand and sharpen the skills you already have, and expose you to new ideas and developments without having to do the research yourself. It offers a chance to receive mentorship and engage with like-minded individuals.
Who attends? Palliative and hospice professionals, those who have experienced loss, counselors, social workers, artists, educators, therapists, human resource professionals, spiritual caregivers, politicians, fitness professionals, project managers, etc. Our audience is diverse which makes sense as loss touches all of us, no matter our titles or job descriptions.
How does the webinar happen? The webinar takes place via Zoom. Attendees will receive a registration link after purchase. Please check your spam/junk mail for this information. There are different registration links for each month's webinar topic.
How do I attend? After purchase, you will get a link via email. Download the file and you will find instructions and a link to the private Zoom meeting room.
Attend for free: Did you know some levels of Patreon supporters get these webinars for free? Details here.