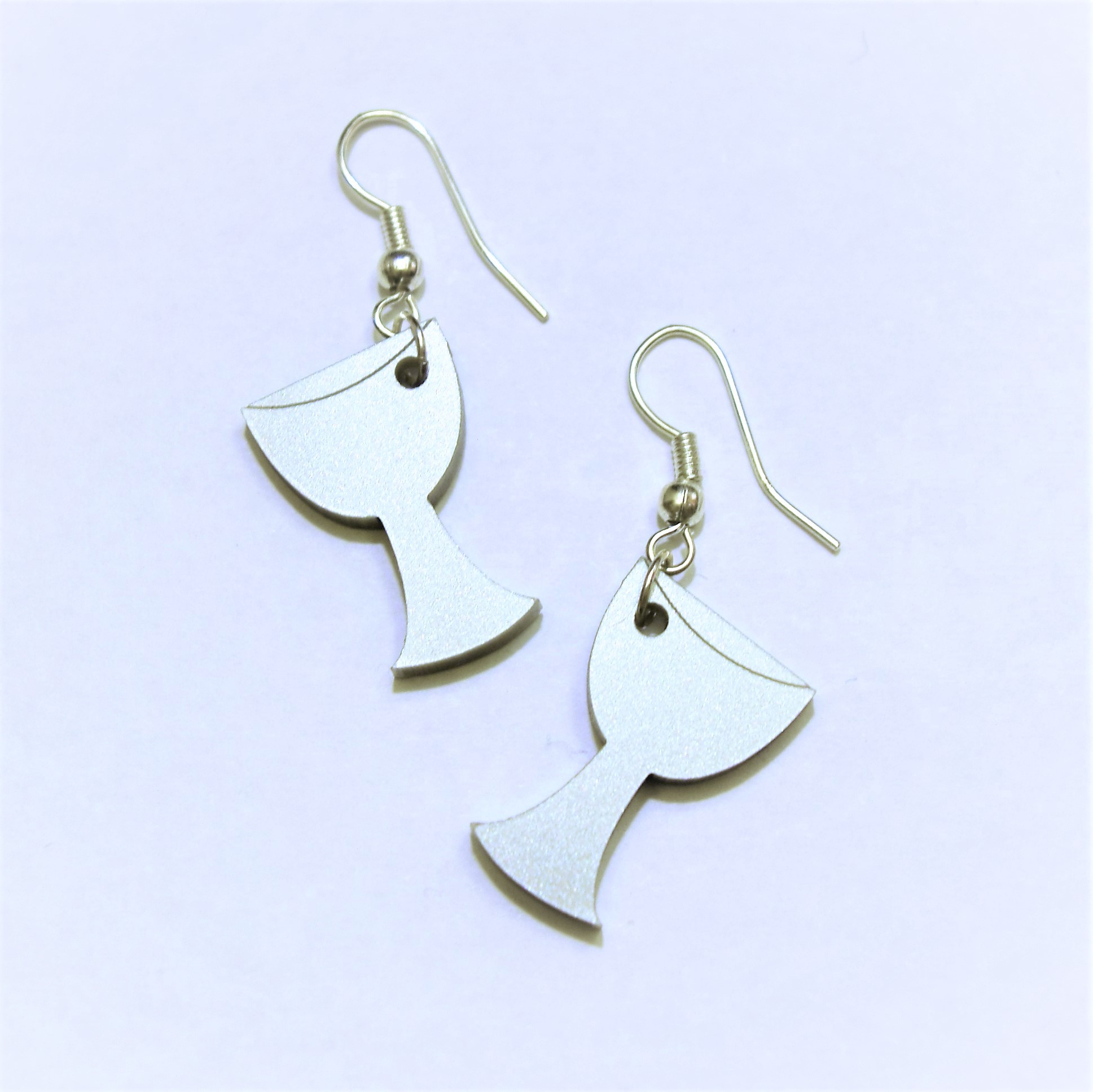 Suit of Cups Earrings
The Suit of Cups Tarot card meanings deal with the emotional level of consciousness and are associated with love, feelings, relationships and connections. Cups are about displays of emotion, expression of feelings and the role of emotions in relation to others. These dangling chalices are inspired by the Suit of Cups in Tarot. They are made with sterling silver findings and laser-engraved silver acrylic.
*This product ships in 3–5 business days from Cincinnati, OH.
sold out
These light-weight earrings are made of laser-engraved acrylic plastic. Acrylic is non toxic and recyclable in some areas. Avoid getting earrings hot or wet.
ABOUT THIS SUIT
Cups are associated with the summer season and the water element. They have to do with our emotional lives, our insides. They have to do with our relationships, our spirituality and our HEART. All the invisible parts of life.
If cups are showing up for you, wear these to remind yourself to take care of your inner world. What has been bugging you that you just can't let go of? Do you need to journal/talk something out? If so.....do it. If you are religious or spiritual, cups might mean it's a good time to go to mass or participate in a meaningful ritual.
The symbols in tarot that show up in your life are winks from the universe. Take note and enjoy them on your ears!