I Don't Have Time for Bullshit Button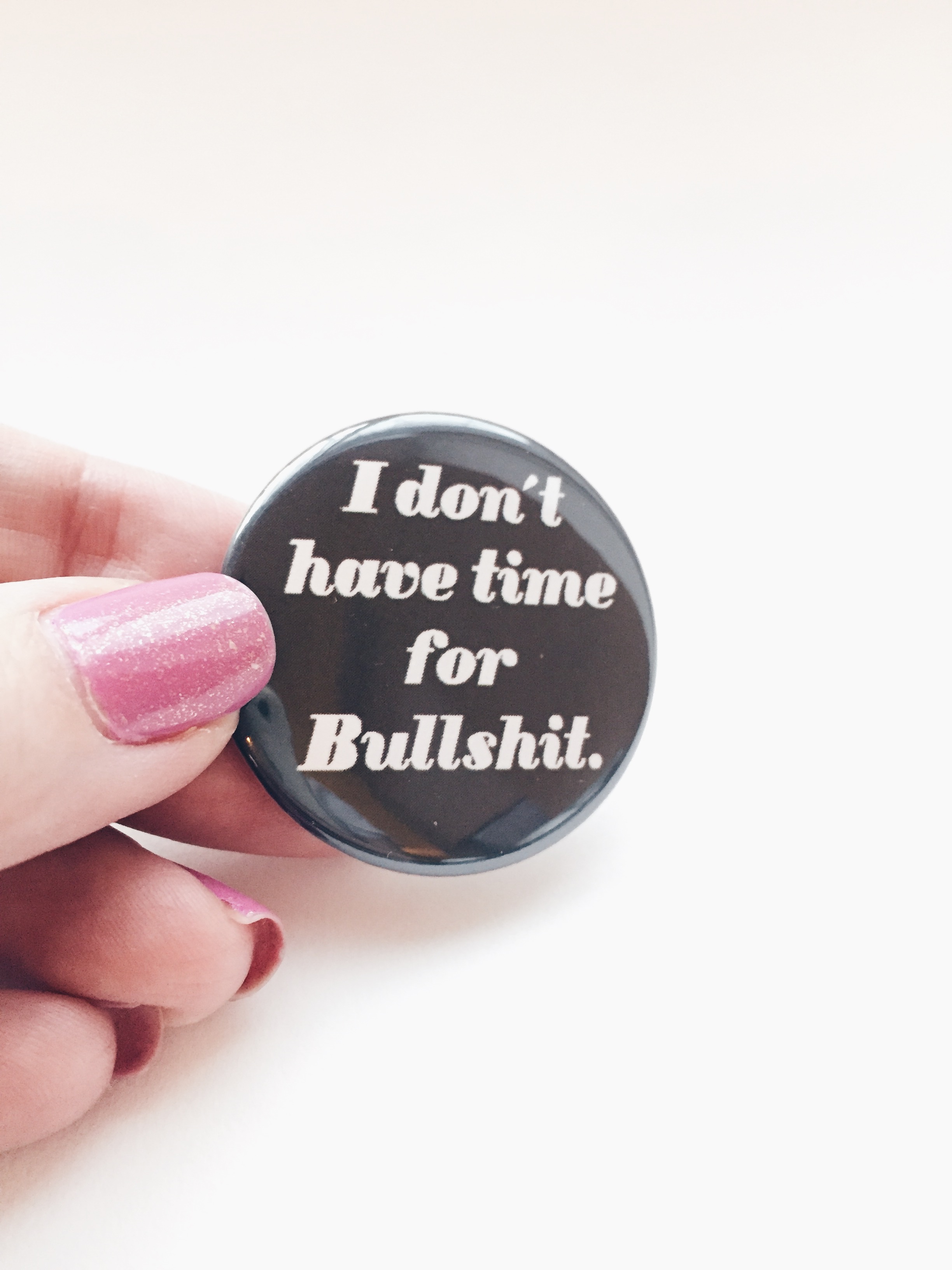 I Don't Have Time for Bullshit Button
If you don't have time for bullshit…this is the button for you!
The typeface used on this button was designed by Cole Imperi (in a former life, she was a type designer and even went to type school). A rubbing was taken from a headstone at Spring Grove Cemetery and then expanded into the typeface on this button!
*This product ships in 3–5 business days from Cincinnati, OH.